Moving paper cut-outs and the occasional letters across land and seascapes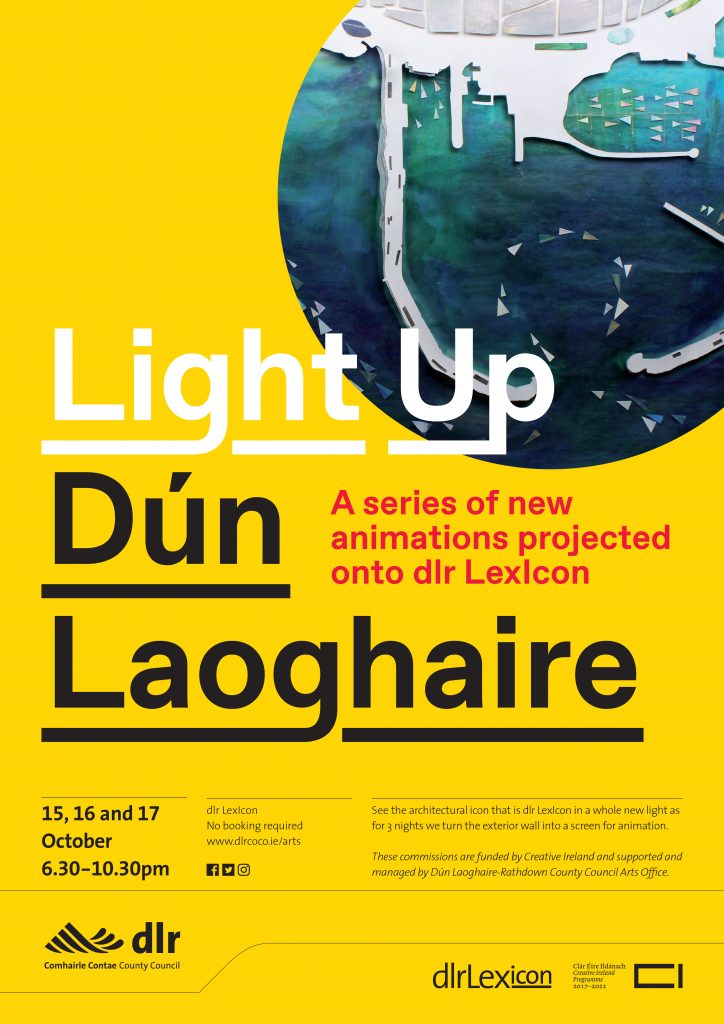 ´Passages´ is a new animation that will be projected on the
exterior of dlr LexIcon in October 2021. This commission is funded by
Creative Ireland and supported and managed by Dún Laoghaire-Rathdown
County Council Arts Office.
Selected for 191st RHA Annual Exhibition. Royal Hibernian Academy, Dublin. Exhibition open until 30th October 2021.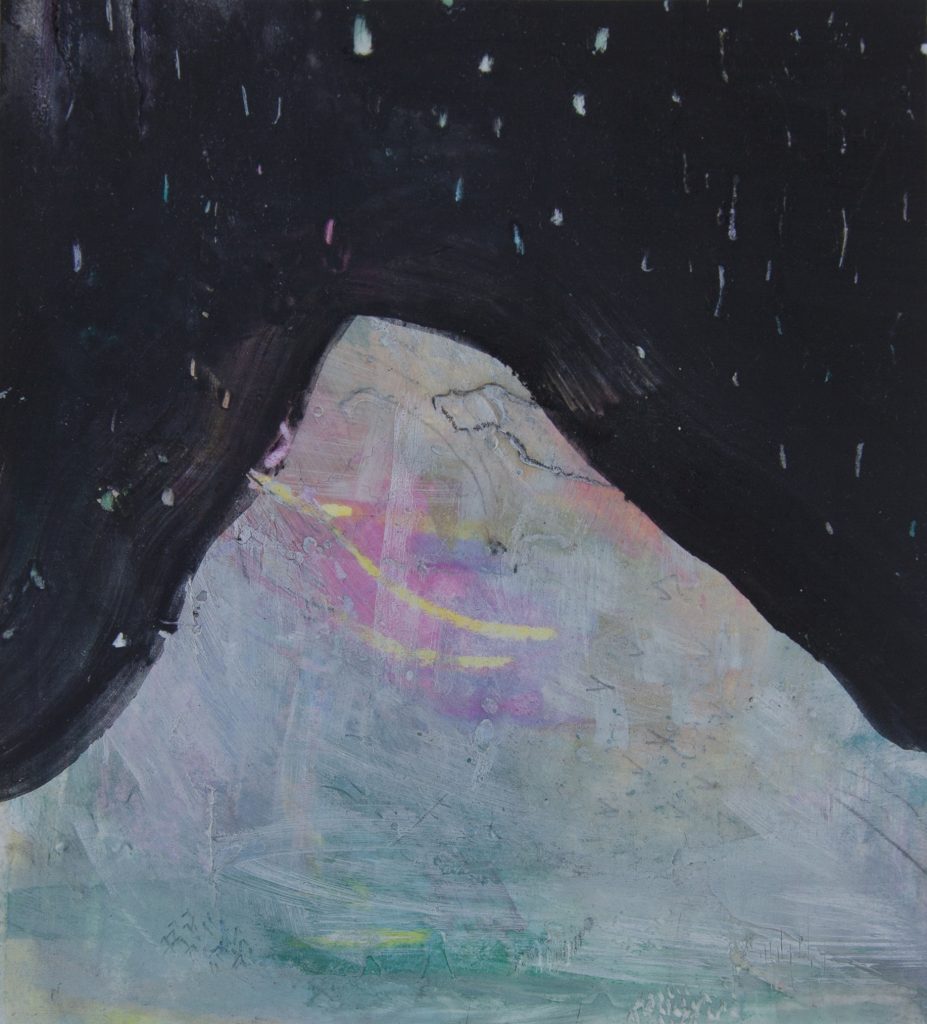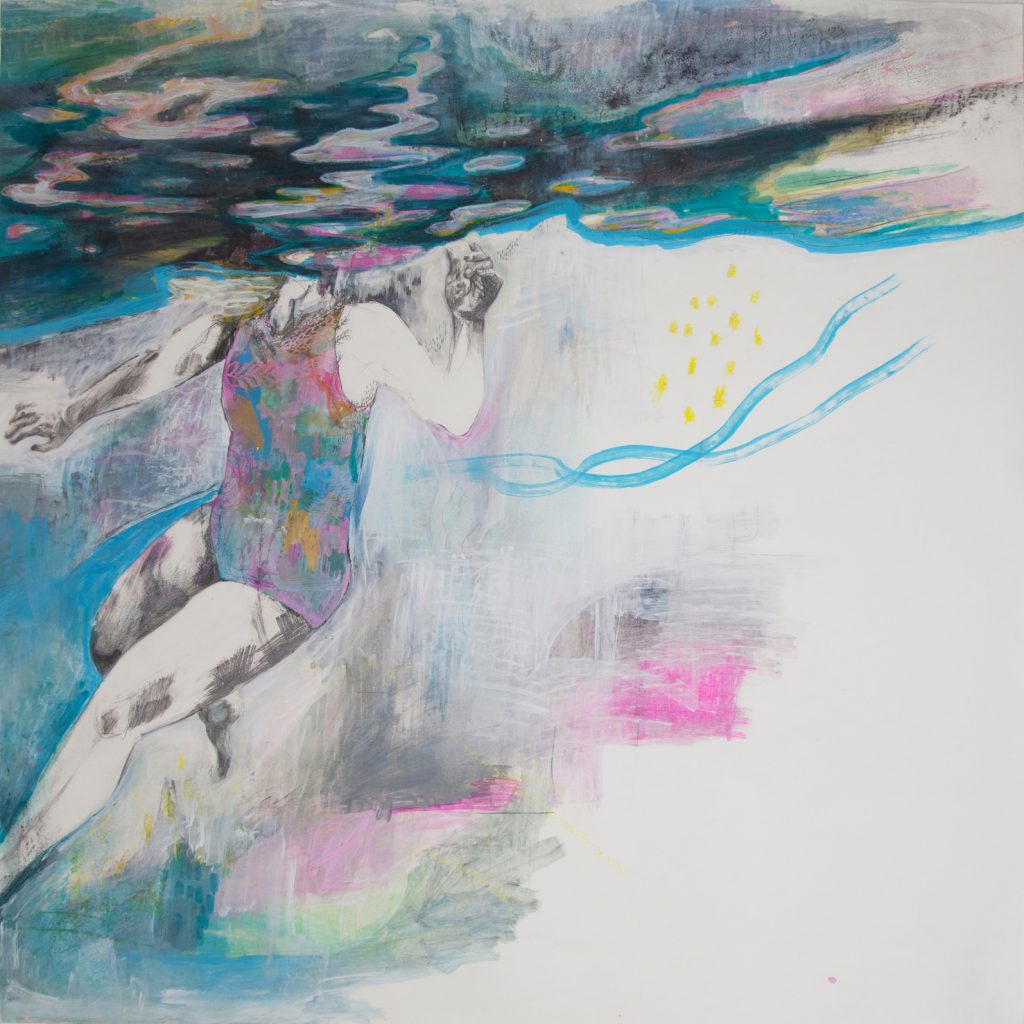 Pencil, graphite, acrylic, gesso on paper. 70 x 70 cm
Selected for 140th RUA Annual Exhibition. Royal Ulster Academy, Belfast. 29 October 2021 – 2 January 2022
Cover Illustration for the Riverbank Arts Centre season brochure.
The artwork is made with layers of transparent paper painted with paint markers and gouache. The centre will have redevelopment work done next year so I wanted the cover to reflect these changes as well as keep in with the theme of their season's program. A line drawing representing the river Liffey is contained within the ´sail´, with an x marking the spot for where the Riverbank Arts Centre is located.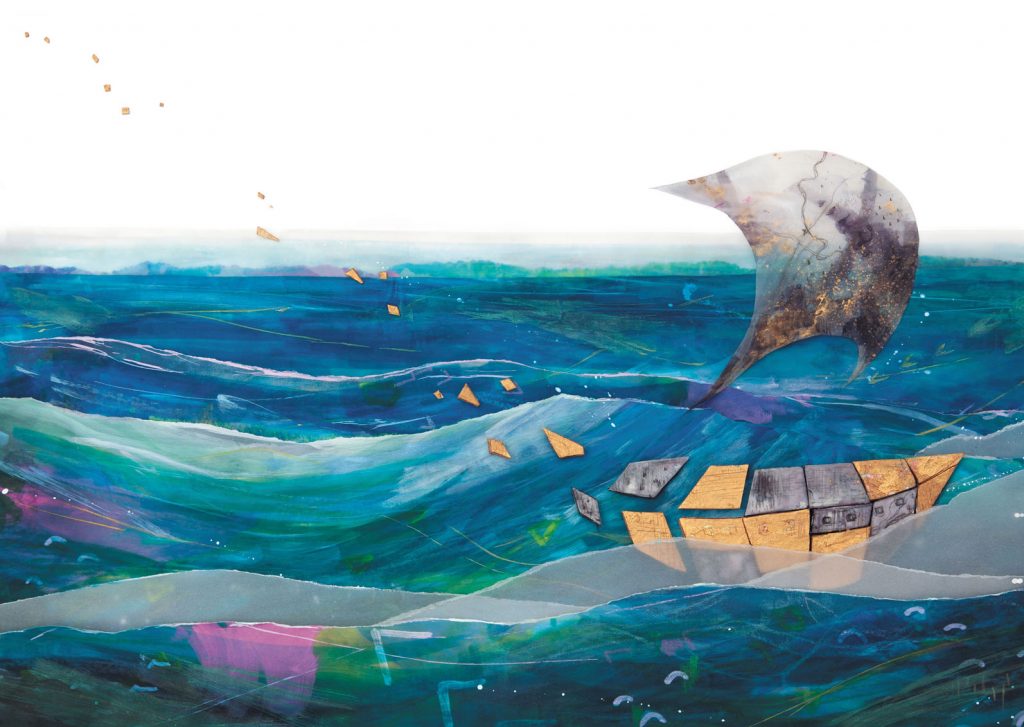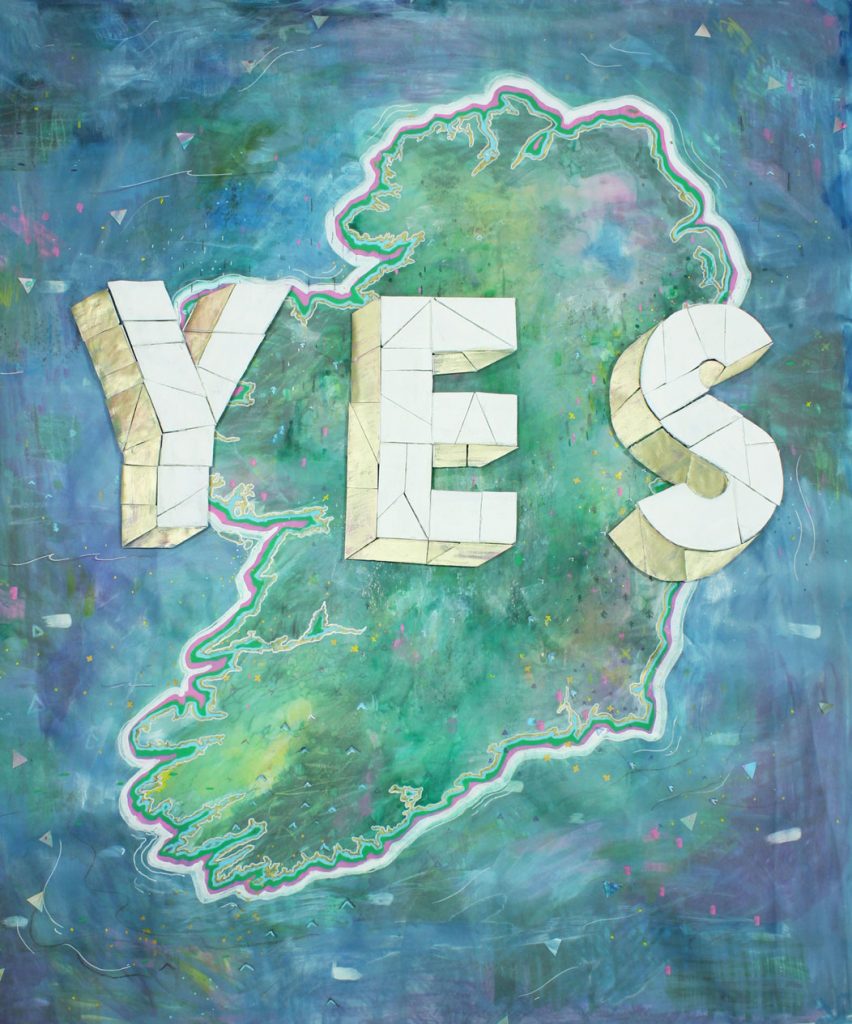 Print and stop – motion animation about going home to vote Yes in the 2018 referendum to repeal the eighth amendment of the constitution of Ireland. The emphatic yes vote means that women in Ireland no longer have to travel abroad to access safe, legal abortion healthcare.
This was an open call for the public art project Creative Journeys by NCAD and Dublin Airport with support from Business to Arts. One of
the requirements of the open call was that the billboard image contain aeronautical themes. Kites depicting birds of prey are used to deter birds from the runway. The kites in the billboard are flying over the Dublin coastline. The coastline will be familiar to a lot of passengers as their first sighting of Ireland before landing.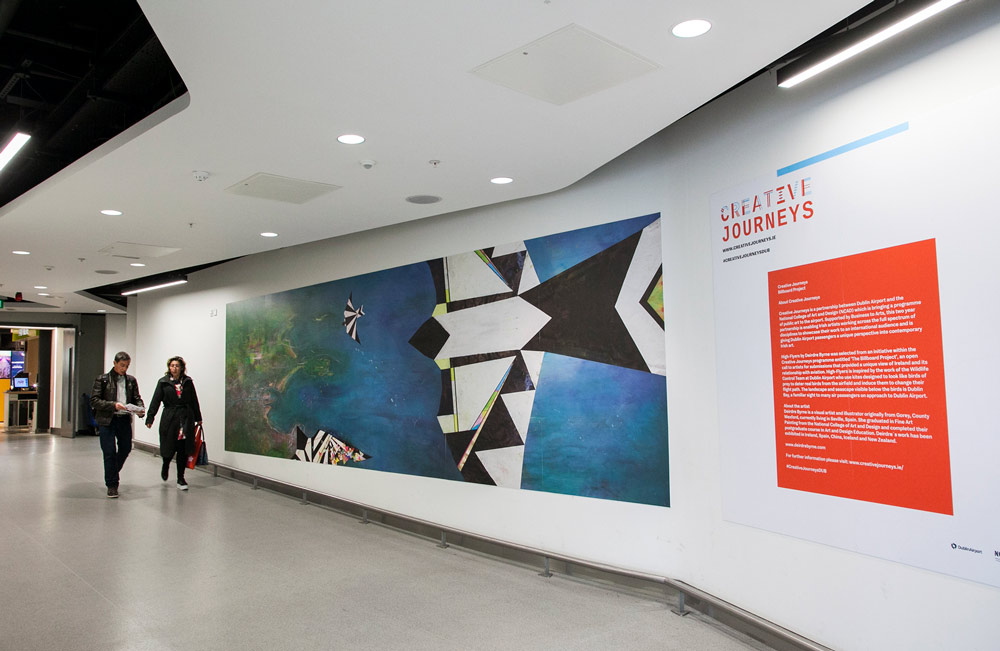 billboard installation - dublin airport
High Flyers was selected by the National College of Art and Design, Dublin Airport, and Business to Arts as part of the airport´s public art programme.
Portrait of Dr. Mary Josephine Hannan, the first woman to train and qualify at the Royal College of Surgeons of Ireland. Submission to the RCSI Women on Walls Campaign. Pencil and paint marker on layers of transparent paper.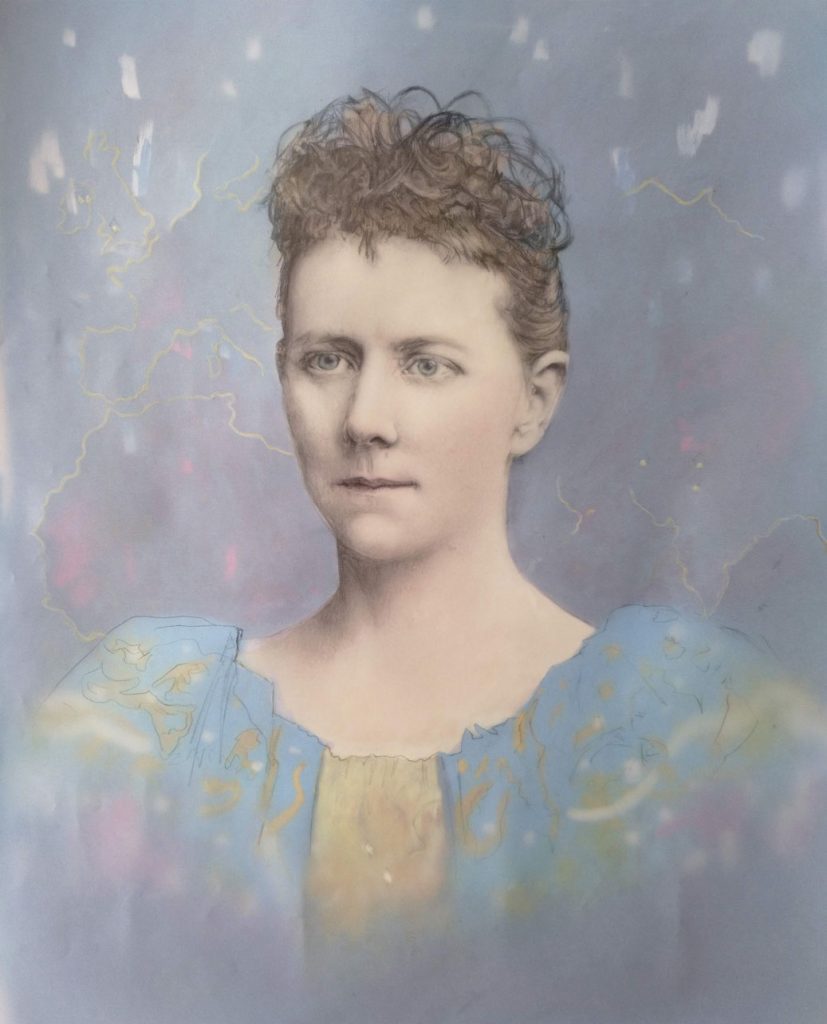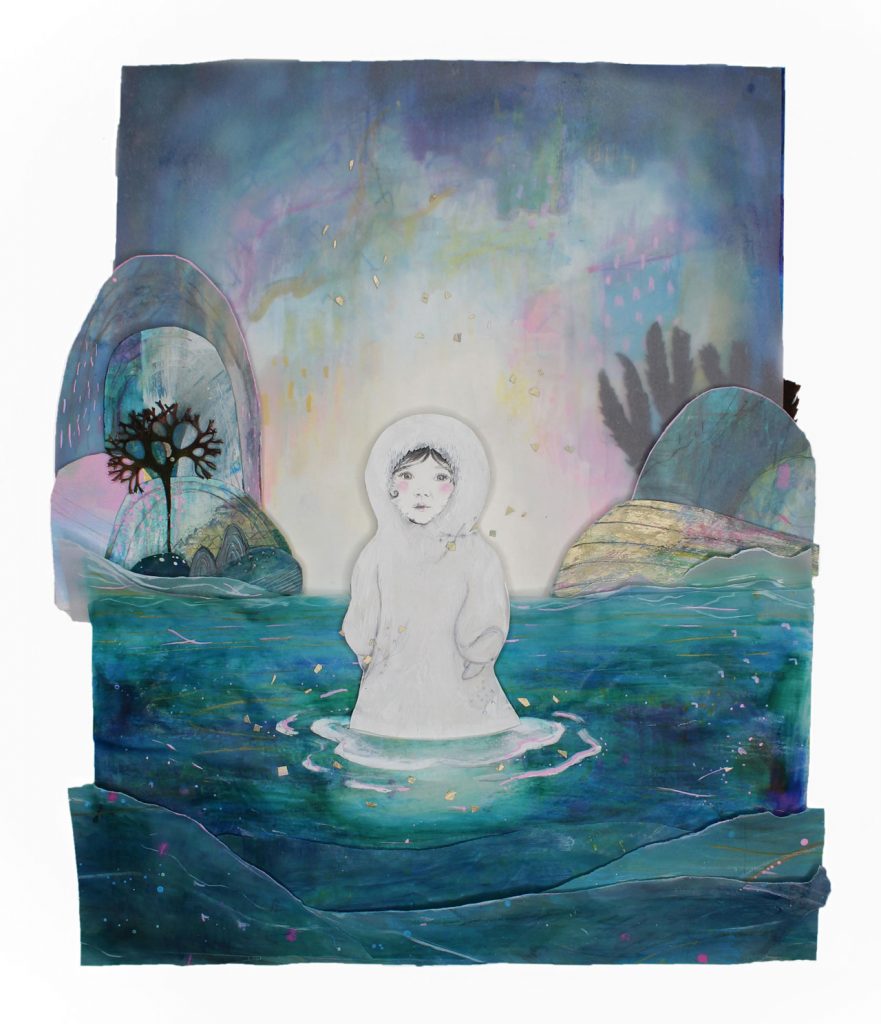 Illustration based on Saoirse from the beautiful animated film, Song of the Sea. The Irish animation company Cartoon Saloon invited people to ´draw in your style´a character from the film. This was my take on the little selkie.